Software to secure computers with the Avast logo may raise mixed fillings even today. The established position of the security solutions provider from Czech has been shaken because in 2020 users found out that Avast had been collecting anonymous user data, and selling those through subsidiary Jumpshot for analytical purposes to international corporations such as Amazon, Netflix, and others. Since then, Avast who is a developer of the most popular free antivirus has reorganized privacy policy and internal procedures, so this is the right time to summarize the last years of its business.
Avast Ultimate – review. Excluding any misunderstandings, this article is not sponsored by the Avast company.
Avast, product of the year 2020 in the AVLab tests on samples from the Internet
Avast Free Antivirus software designed to protect workstations participated in all editions of the Advanced In The Wild Malware Test in 2020 in accordance with the MITRE AT&CK procedures. In total, the application which protects workstations blocked 6713 malware samples, resulting in a maximum score of 100% stopped threats. In detail, we can write that:
The software blocked over 90% of threats already in a browser or after saving them on a disk.
About 0,33% of threats was blocked when moving samples to another location on a disk.
Over 9% of threats was blocked just after running malicious software. This nine percent result at some point proves that protection against unknown samples is at a high level according to an appropriate methodology in the considered test scenarios.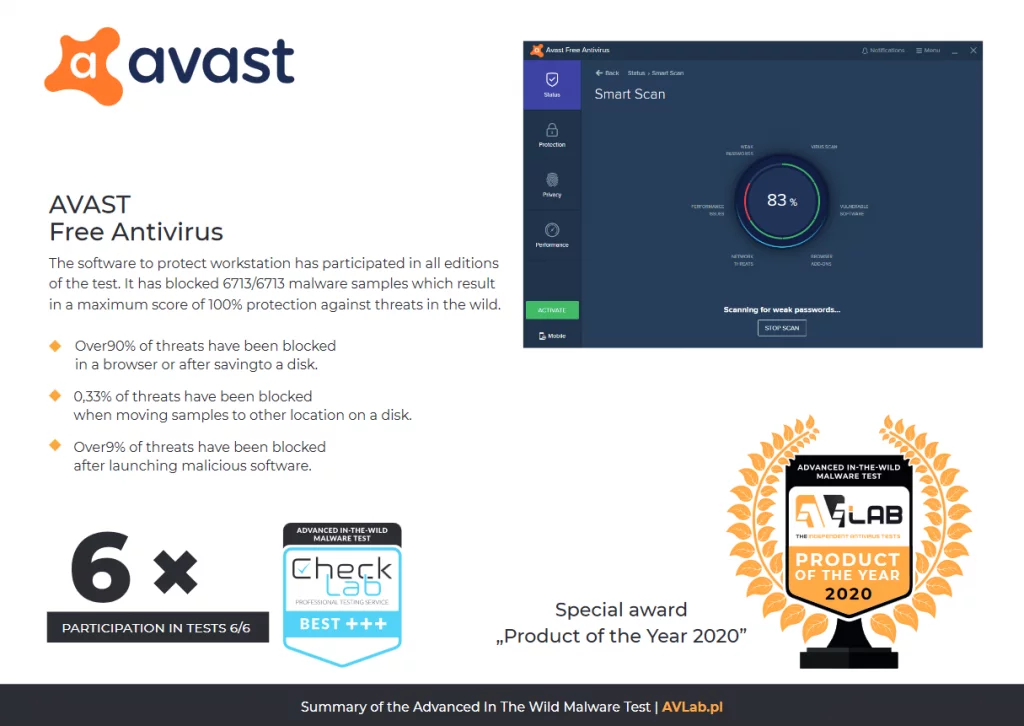 At this link you can find a detailed summary of our security tests in 2020 which comply with the procedures and techniques of attacks described in MITRE AT&CK.
The maximum result of the Avast software is not accidental because it is repeatable not just in our tests. For example, in research of the Austrian AV-Comparatives, Avast wins a number of awards for low consumption of computer resources, and according to the German AV-Test it achieves high positions for really good quality of protection with a minimum and often zero false alarms.
If we take into account the last few years, Avast receives better scores in the protection than Microsoft Defender. We recommend insightful readers to read our report of Microsoft Defender and Microsoft Defender ATP products in security tests in the years 2018-2020 which we summarized in this article.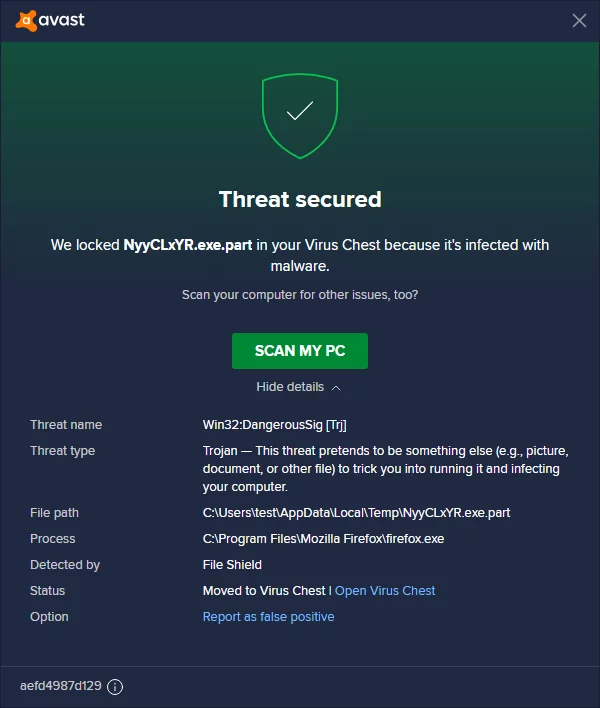 High (and often the highest) positions of Avast in various tests cannot be the result of a single case. A team of engineers, coders, and testers work for such a good position for years if not decades. In addition, if we enhance the default settings or use a paid version, we can get even more comprehensive protection with additional modules that are not available in Avast Free Antivirus.
Avast Ultimate vs…
The ULTIMATE version contains the most premium features. We consider it in this comparison because in this suite we receive a VPN called Avast SecureLine. Network traffic encryption software is also available in Bitdefender Premium, Kaspersky Total Security, and F-Secure TOTAL.
It is important that the VPN application is included in the same license because in bulk it is cheaper. It is worth using a VPN, for example, when we connect to a bank through an application, or log into a server via SSH. Some competitor solutions offer such a set of security by default, for example, when running secure environment in the Bitdefender Safe module, it indicates the user to use the embedded VPN to perform such a sensitive operation as online banking. In conclusion, a VPN is not designed to remain anonymous but to secure the communication channel with an additional encryption layer.
We do not encourage to use a VPN all the time. It is not designed to protect privacy. Yes, it will change the location as well as IP address but it will still easy to track a user if he will not take additional precautions.
Operating system, browser and its plug-ins, installed software, fixed hours of computer use, IP address leaks (check out webRTC test leak or install the Disable WebRTC plugin that blocks IP leak and other metadata). This and much more builds a unique identifier for each computer.
When it comes to unique identifiers, we want to mention Avast AntiTrack Premium which is available for purchase as a separate application (or we receive it as a bundle with the richest version Avast Ultimate).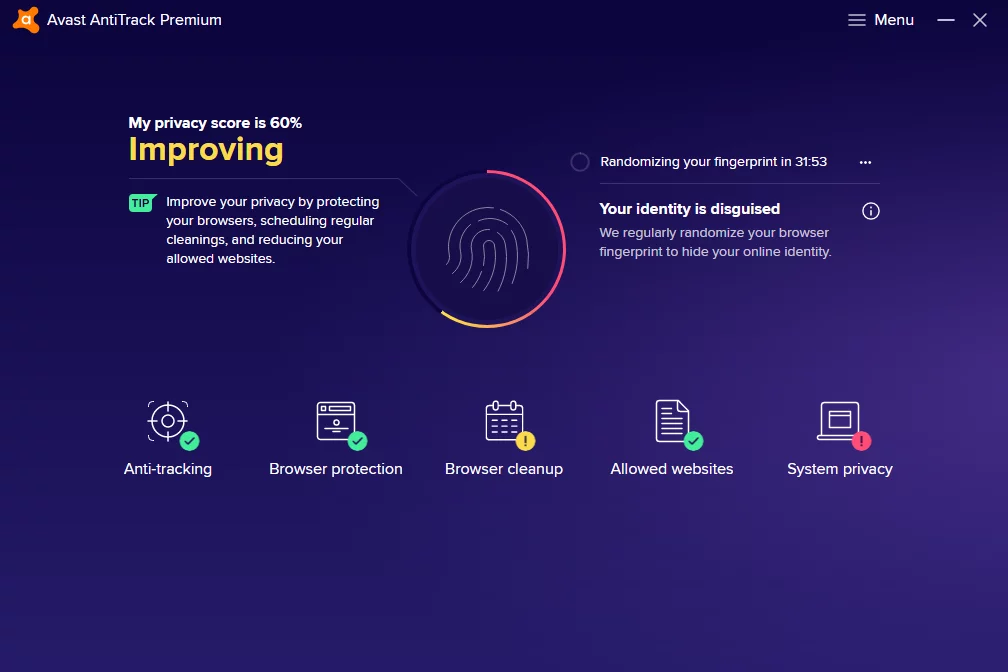 This software works in favor of user's anonymity because it changes so-called digital fingerprint every ten minutes which makes it difficult for advertisers and scripts in a browser to track and profile on websites.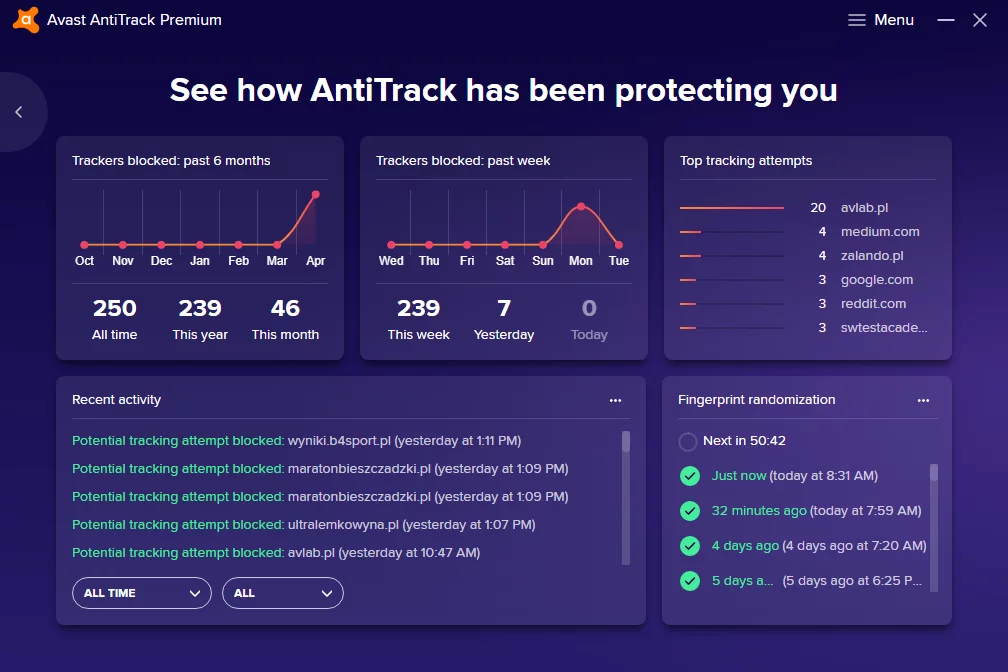 Avast AntiTrack is able to systematically clean data from browsers that can expose privacy by displaying tailored ads based on visited websites and interests on social media. It can also precisely adjust Windows privacy settings. This is not always good because of user preferences, so the software gives us a free choice.
What else do we recommend Avast Ultimate for?
Selected modules were randomly ordered.
1. Remote Access Shield. With this module, we protect a computer against unauthorized connection. Furthermore, we can see if any foreign IP address has accessed our device, and also what was the result.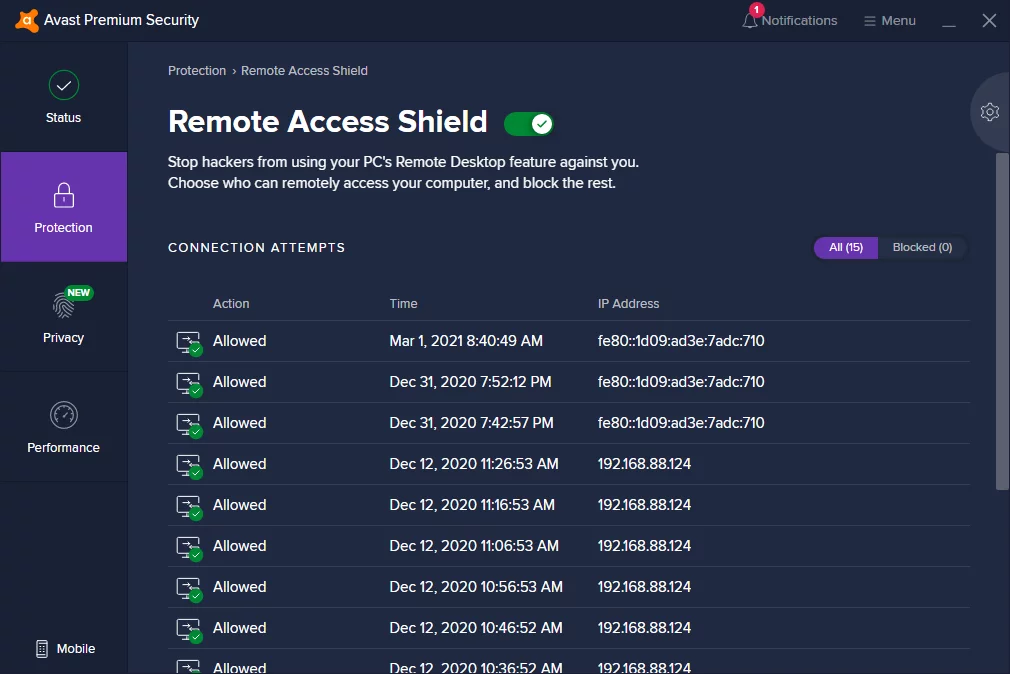 Expanding the advanced settings allow us to decide whether to permit for the RDP/Samba connections, or whether the software is supposed to warn and block IP addresses that are in malicious hosts base created by Avast.
2. Software Updater is an excellent complement to Windows Update because it can automatically download and install new version of the applications that we already have on a computer. Regular updates are always basic and free of charge protection against exploits. It is worth using it.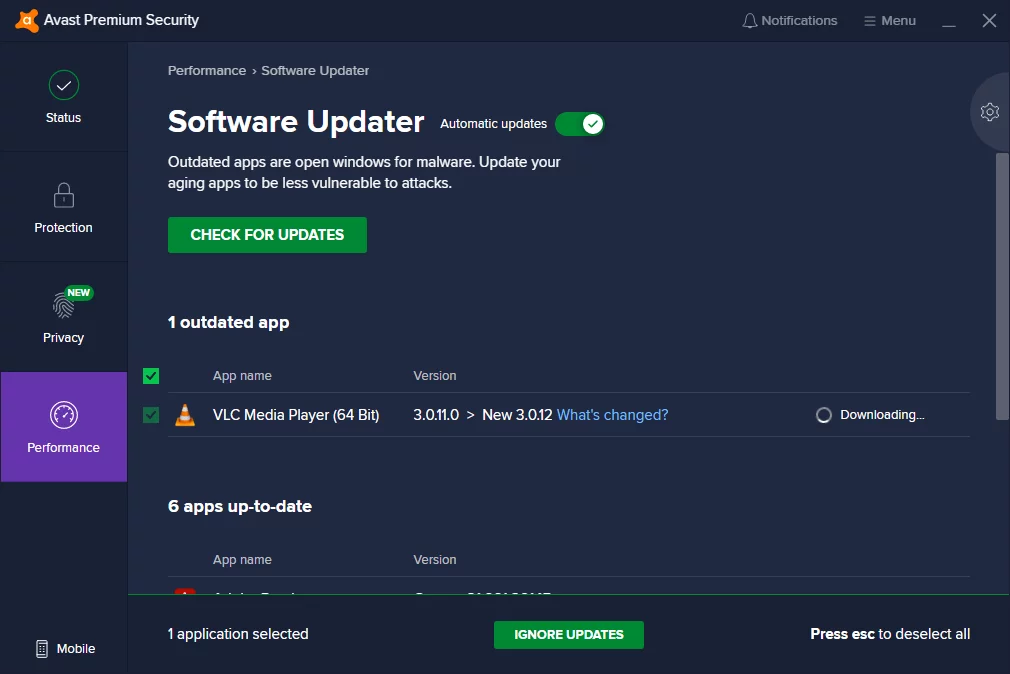 3. Hack Alerts is the latest module in the Avast Ultimate software. It is also available as an external application called Avast BreachGuard. It automatically monitors one email address connected to the Avast account after the purchase of Avast Ultimate, and notifies about the data breach. For now, you need to purchase a license for Avast BreachGuard to protect more than one email address.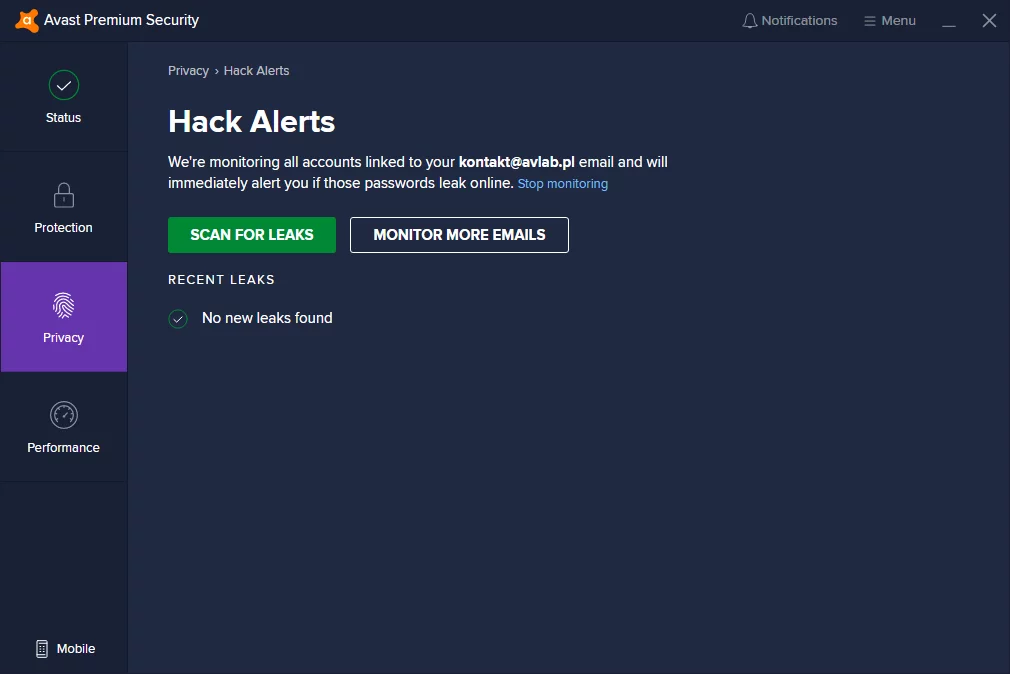 A similar solution to manually verify if an email address was leaked is available online at website https://www.Avast.com/hackcheck/
4. Avast Sandbox. Thanks to a sandbox, we are able to run any unknown application in a safe environment indicated by a blue border around the application window.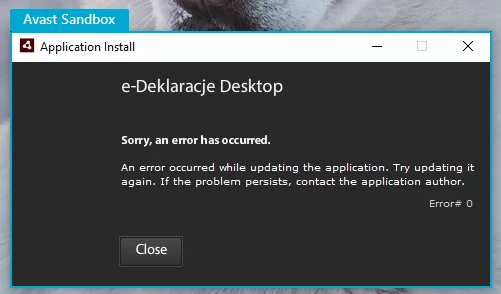 5. Sensitive Data Shield controls applications and users in the same network that could access private files stored on a computer. Avast also takes into account malware, so this is a good way to block file access.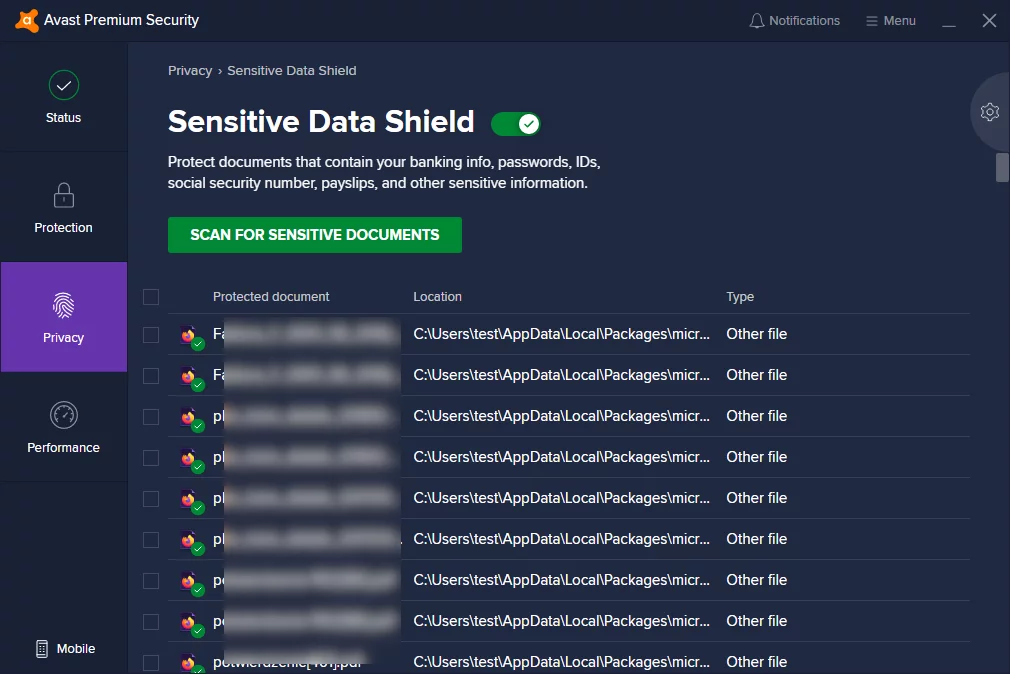 6. Avast Cleanup Premium is one of the more comprehensive modules we can find in the Ultimate suite. On the one hand, the application cleans a computer from temporary files in browsers, email clients, unused registry entries, and on the other hand help speed up a computer by indicating software that slows down Windows.
7. Ransomware Shield blocks access to the specified files and folders. It can operate in two modes: Smart Mode and Strict Mode. The first one automatically makes decision by allowing trusted applications, such as Microsoft Office to save and modify files in a protected location. The second mode displays a warning every single time: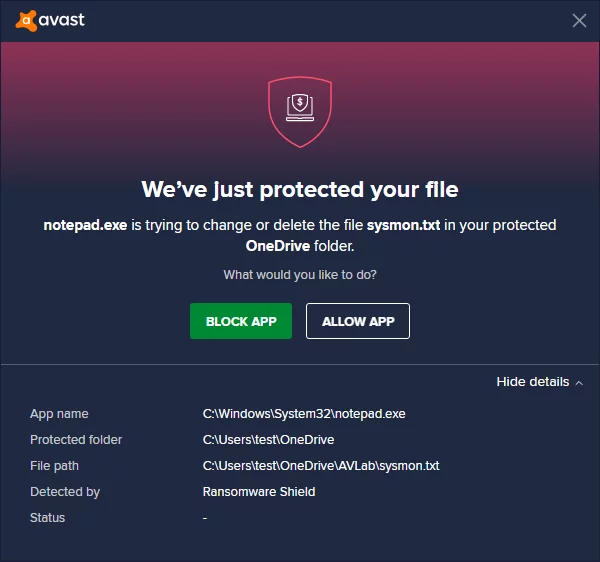 By default, databases, documents, images, audio files, archives are protected. We appreciate the fact that we can add custom extensions to the list of protected files.
It is not all Avast Ultimate modules. There are so many of them, and we are not able to list them all in one review. It is worth to install the trial version for a few weeks to get to know better the Czech developer's solution. A complete comparison of different versions is available at website https://www.Avast.com/compare-antivirus#pc
Configuration to obtain enhanced protection
Default settings of Avast are suitable for most users. However, for best results, it is worth checking if protection against "hack tool" to control computers is enabled, as well as protection against PUPs/PUAs: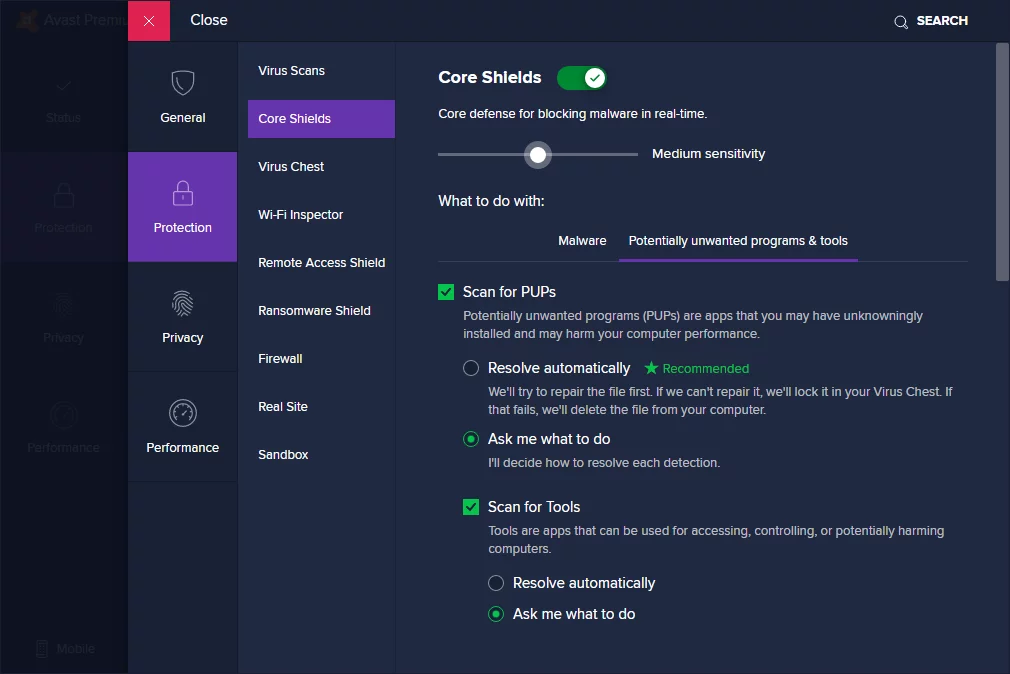 We also recommend enabling hardened mode to run unknown executable files (scripts are not included) in a virtual environment. This mode is a secure and proactive way to block new malware, including 0-day threats that can trick antivirus technologies.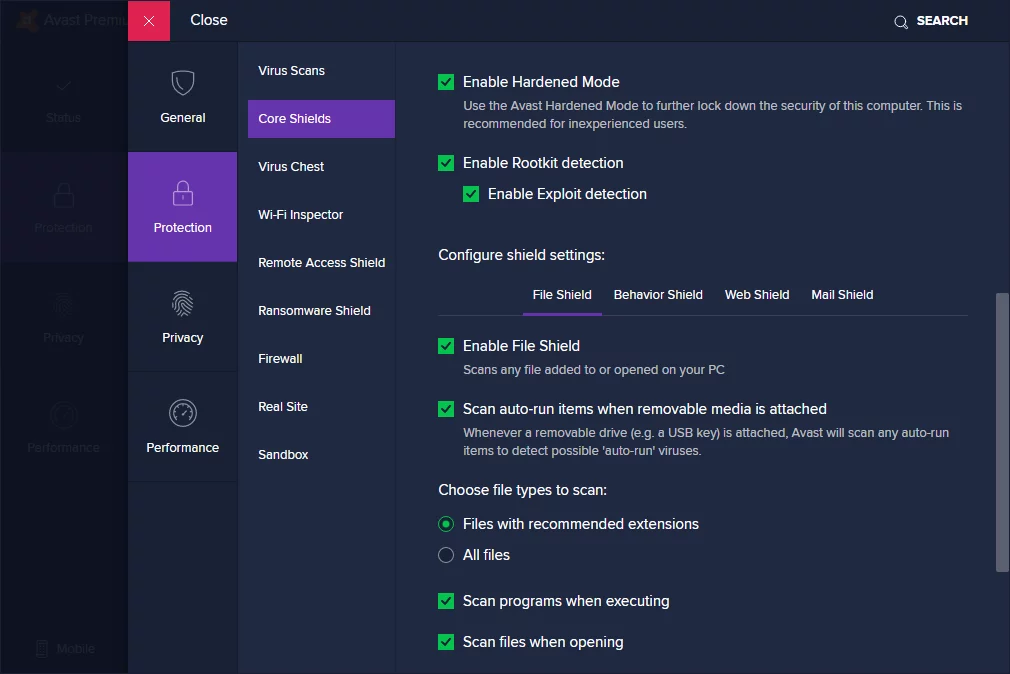 "Hardened Mode" and protection against PUPs are recommended for those who expect from antivirus to respond quickly and effectively to emerging threats. The developer is able to guarantee that thanks to a network of over 435 million users. As other providers in the region, Avast protects against threats that appears in Europe.
And finally, it is worth reviewing the data that we do (not) want to hand over to Avast. We recommend to leave "share threat data" option enabled to help the whole Avast community.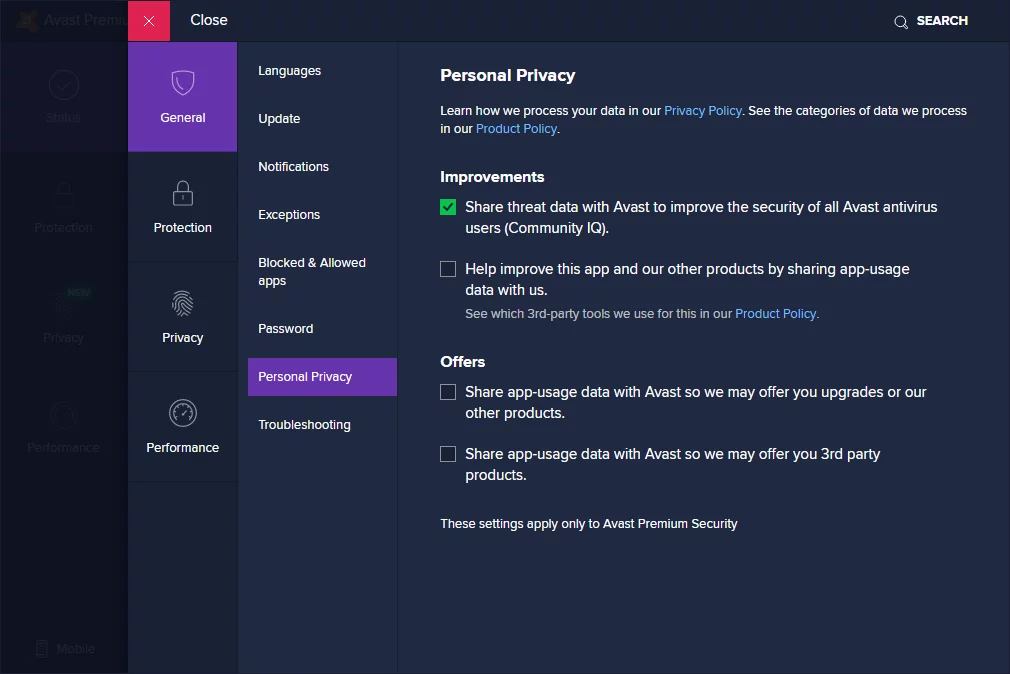 How to get Avast Ultimate for free?
We have accidentally found the website listed in the link below. It is funny and informative, so we congratulate Avast  – they have created a website that explains why it is not worth to use cracks, activators of the Avast Ultimate and Avast Premium Security software. We can obtain protection of paid version free of charge in this way.
In summary, the Avast Ultimate software is a powerful and comprehensive tool to provide complete security, clean computer, and privacy. Over 435 million users cannot be wrong, so we believe it is worth giving the new versions of Avast a chance by choosing the most appropriate security suite – free or the one with premium features.